Free Shipping on orders over $100
Would you like a discount on every order? Join our
Tailfeathers Club!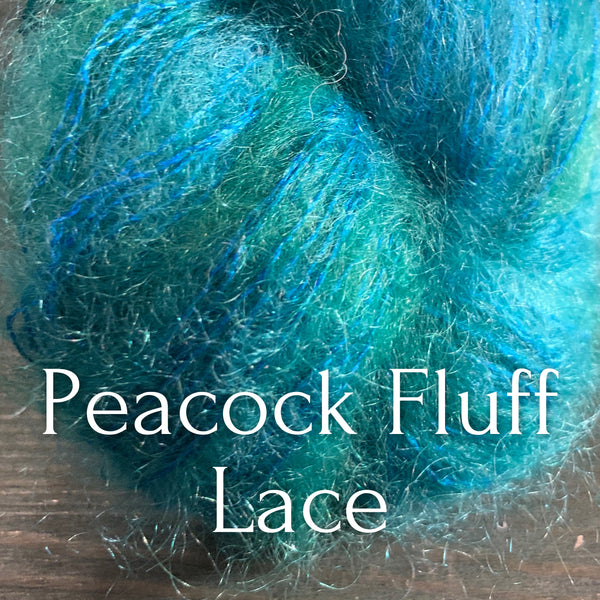 Peacock Fluff Lace
$18.00
Our Peacock Fluff Lite is on sale!  Our choice of colors.
If you want a super duper bargain, get our dyed but unskeined and unlabelled  yarn (this is yarn that has been dyed, but just twisted vs our normal level of polish which involves reskeining it so it is perfect and putting a label on it).  All sale yarn is non refundable.  Unskeined/unlabelled yarn is our choice of colors.
Amazingly fluffy mohair and silk yarn - ultra light.  This is the perfect yarn for carrying with another yarn to give your project added coziness.  459 yards per 50 g. skein.   This yarn is technically a lace weight but benefits from being knit on much larger needles.
Share with Us #unplannedpeacock